IT and Enterprise Service Management
Transform the way you provide services to customers with ITSM and ESM, so you can deliver more with less.
IT Service Management (ITSM) governs how IT teams provide end-to-end delivery of IT services to customers and employees. A well-considered ITSM practice enables IT teams to operate as a service-based model to align with business needs on an ongoing basis and identify areas for growth.
Service Request Management
Requests from customers are endless, so make sure to streamline your response to these requests by creating a repeatable procedure
Incident Management
When an incident arises, make sure your team is designed to respond quickly and efficiently. Implement the right strategies to minimize service interruption and restore it to its operational state.
Problem Management
Don't let incidents become a recurring theme. Identify and understand the root cause of your incidents and fix them properly with problem management
IT Asset Management
Track how your assets are being used and ensure they are up-to-date and optimized for your team. Properly maintain your assets and identify ways to save time and money with our IT Asset Management
Change Management
Making changes to your system is critical for business growth. Don't allow these changes to disrupt your IT services for longer than it needs to. Ensure you have the right procedures in place for an efficient and seamless transition to new IT infrastructure
Knowledge Management
Your employee's knowledge and experience is valuable. Make sure you have a process of defining, structuring, and retaining this information within your organization with knowledge management
Streamline and modernize your IT service management with Atlassian's robust ITSM tools stack including Jira Service Management, Confluence, Opsgenie, Bitbucket, and more.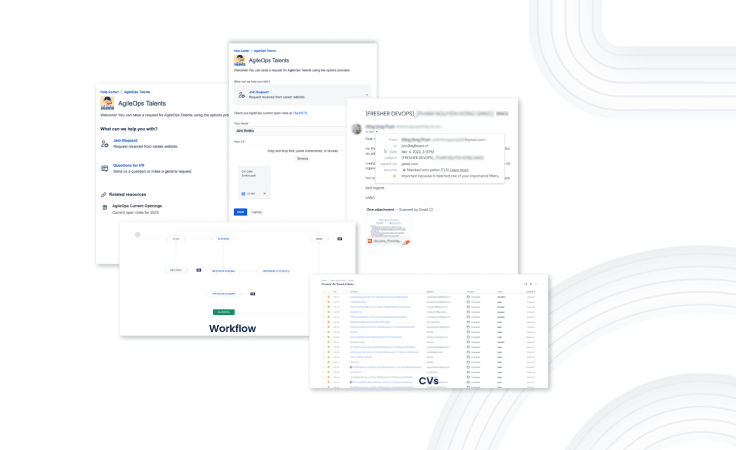 Service Request Management
Unify work management across teams using a single platform, enabling your employees and customers to swiftly access the support they need.
Service Desks
Request queues
Self-service knowledge base
Service Level Agreements (SLAs)
Reports and Metrics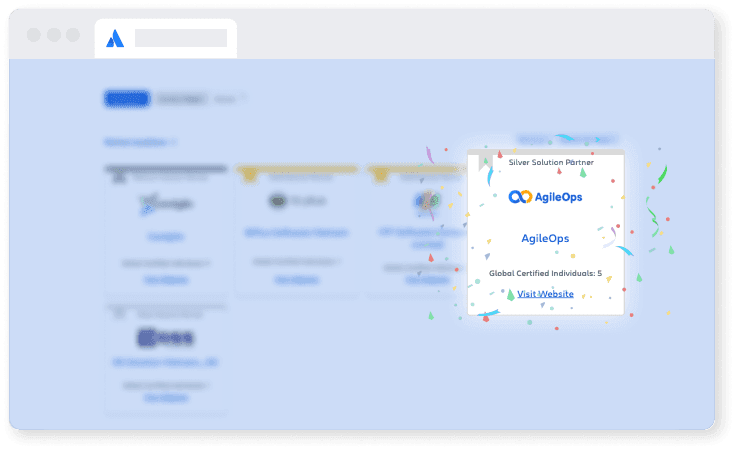 Incident Management
Unite your development and IT operations teams to respond, resolve, and constantly improve from incidents with speed.
Alerting and on-call management
Major incident excalation
Awareness and communication
Reporting and analytics
We'll conduct thorough research to understand your needs, expectations, and pain points to identify the features and functionality that enhance your overall experience.
Solution Design & Consulting
We'll design and develop a customized ITSM solution that aligns with your specific business requirements. Our comprehensive consulting services will ensure a seamless transition to the new ITSM solution.
Implementation & Configuration
The selected ITSM and ESM toolset will be configured to meet your needs and requirements. This includes setting up workflows, defining service levels, configuring automation, and integrating with other tools.
We are committed to validating the efficiency of the solution. Following thorough testing, we will equip your IT staff with comprehensive training and ongoing support, enabling them to leverage the solution effectively.
Our Process
There's no one-size-fits-all solution. We will work with you to create the best solution for your organization.
1

Assess

2

Implement and migrate

3

Optimize

4

Training

5

Managed services
ASSESS 

We'll start with a discovery workshop with key stakeholders, carefully delving into your current ITSM setup, requirements, and expectations to assess your organization's readiness for transformation.  

Based on these insights, we'll align our implementation roadmap, presenting you with a comprehensive blueprint with trustworthy recommendations on whether to replace, renew, enhance, rebuild, or sunset existing applications.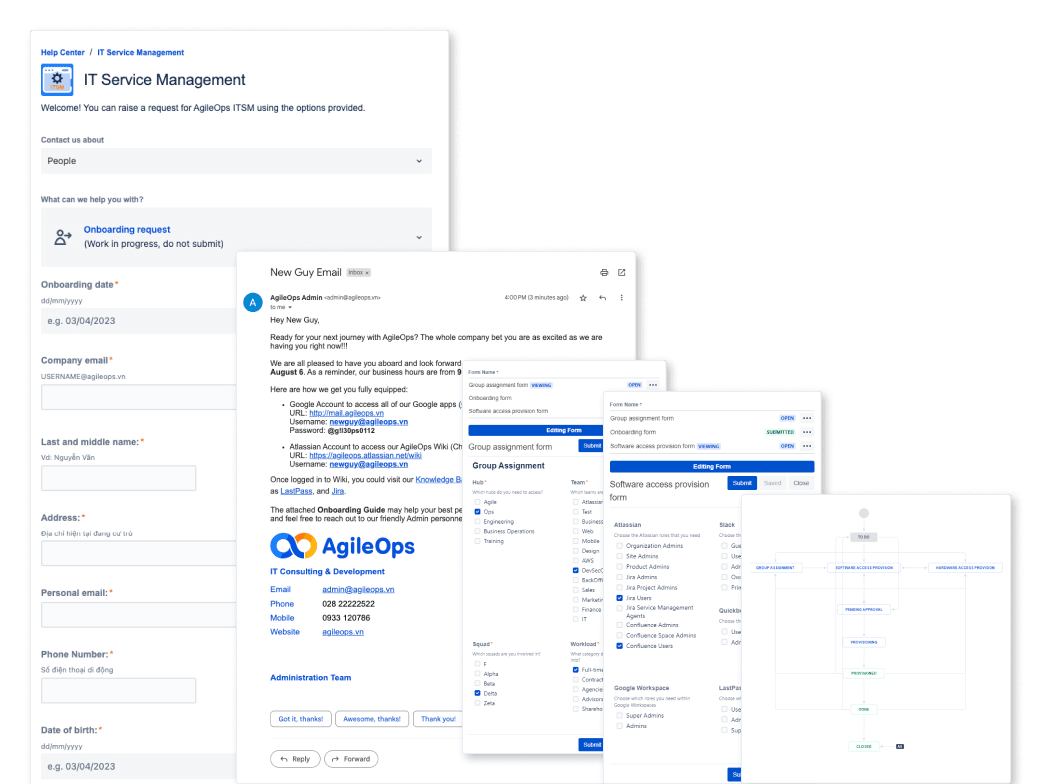 Successfully fully implement all ITSM practices utilizing Atlassian ecosystem
AgileOps in the only partner that has 5 Atlassian Certified Expert and boast the first status in Vietnam (CEO in 2019) http://partner.agileops.vn/atlassian
Our CEO and CIO are the 1st and 2nd Atlassian Certified Experts in Vietnam
We have more ITILv4 Specialists than anyone else in Vietnam